When deciding what to pack in your tennis bag, there are a few things to keep in mind. You want to make sure your essentials are versatile, comfortable and climate appropriate, while also considering the court you'll be playing on. Preparing suitably for any session on the courts is what ensures your performance is an entirely seamless one, not hazed by the distraction of forgetting your must-haves.
Below, the All Court Tennis Club have rounded out a list of six tennis essentials with former professional Lewis Burton, which you can now officially consider as the tennis bag bible – for your next match and the many that lie ahead.
Tennis Rackets
Spectators often marvel at the amount of rackets carried by pros into any one match. The reason being down to the power of the ball in professional rallies which often impairs the condition of strings, loosening and delaminating them in some cases.
Lewis Burton says: "When I played professionally, I always carried four freshly strung rackets in my bag. Throughout match play, string tension loosens slightly, plus there is always a chance of actually breaking your strings or racket! Having just one is perfectly fine if you are a beginner just starting out, however more regular competitive players should carry two, in-case their strings give out mid-match. It has happened to me on a few occasions and I never know whether to laugh or cry. Sign of a killer forehand I suppose!"
Tennis Balls
"Got balls?" Regular players will understand the frustration of turning up to play with an opponent who has relied on you to bring the balls. "Running around the court to pick-up mid match is simply inconvenient and totally disrupts the flow of play" says Lewis.
Lewis adds: "I usually take eight balls with me to any one match. However, during my professional training I would have a basket with 40/50 balls. My favourite are Wilson's US Open tennis balls, they allow you to get some serious pace into your shots on the hardcourts."
Spare Grips
Think of the last time you went out to purchase a new racket. Remember that feeling of a soft cushion grip that provided plenty of support between your hand and the racket frame? Keeping your grip in tip-top condition is what gives you the control over your shots and gets the ball exactly where you want it.
Lewis says: "I make sure all of my rackets have fresh grips before I step into a big match, and I also keep a couple of spares in my bag in-case I need them. You just can't beat the feeling of a grip that slides seamlessly through your playing hand."
Snacks & Hydration
With the tennis season taking place during the hottest months of the year, the replacement of your body's liquids is essential for keeping cool and staying hydrated.
"I always keep some energy gels and a couple of bananas in my bag for matches and training sessions. I find that they gave me the quickest source of energy without slowing me down or making me full. Eating a well-rounded meal approximately 3-4 hours before a match is usually what I aim for, then I top up my energy with snacks as the match draws closer" says Lewis.
Sun Protection
Hats, sweatbands and sunscreen are all among the non-negotiables in Lewis' tennis bag through the hot summer months on court. "I always carry tonnes of extra sweatbands but they usually get soaked through quite quickly during the height of the summer, personally, I can never have enough. The dead heat on the courts can be so intense. I always make sure to apply sunscreen if I am playing outdoors, both before I leave the house and in between matches" says Lewis.
He continues: "Same goes for an extra set of gear. I keep a spare pair of shorts, some socks and a collared t-shirt in my bag at all times. That way, if I want to shower post-match, I always have something to change into, which is still appropriate in the clubs I play at where the dress code is strict."
Towel
"Apart from helping you out with keeping cool during the hot summer days on court, a towel will serve a multitude. Whether it's cleaning yourself down after a wet day on court, wiping down a dirty racket or giving your tennis shoes a quick re-fresh." Lewis says.
"I have listed out the exact items I carry below so you can gather inspiration on building the winning tennis bag. Good luck on the courts!"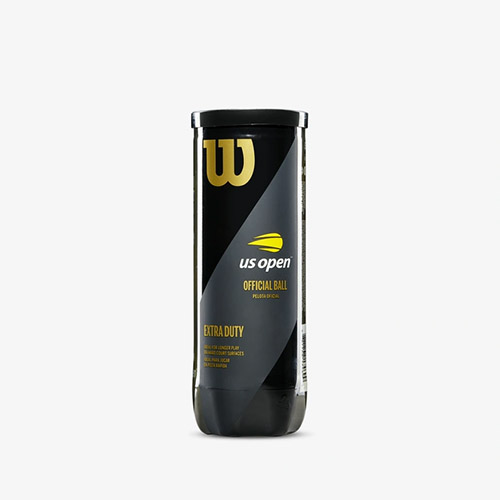 Wilson US Open Tennis Balls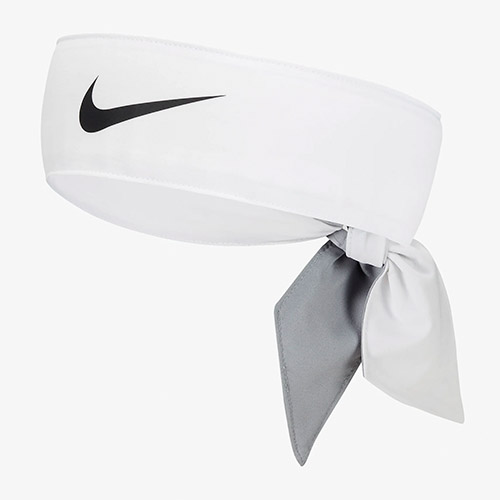 NikeCourt Tennis Headband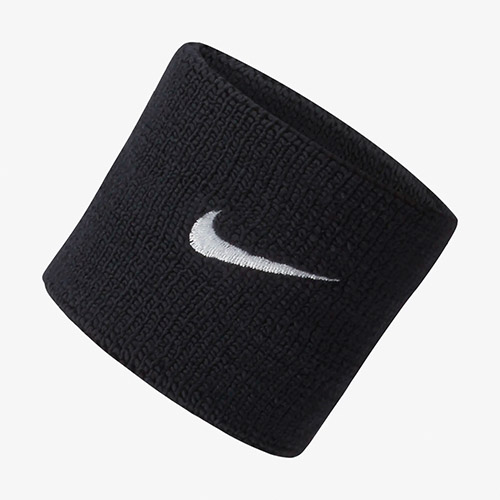 Nike premier Tennis Wristband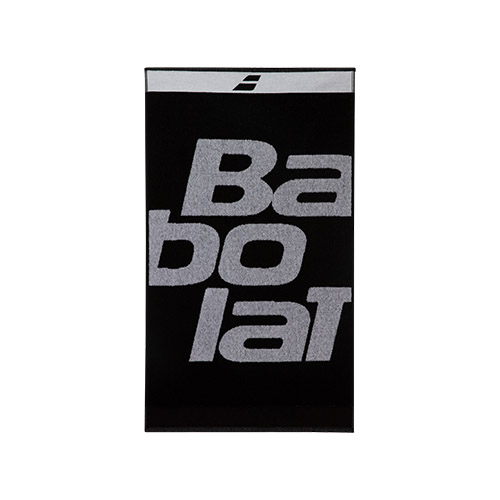 Babolat Medium Towel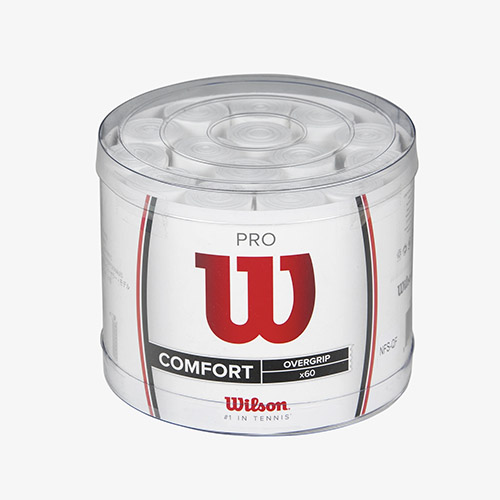 Wilson Overgrip 60-pack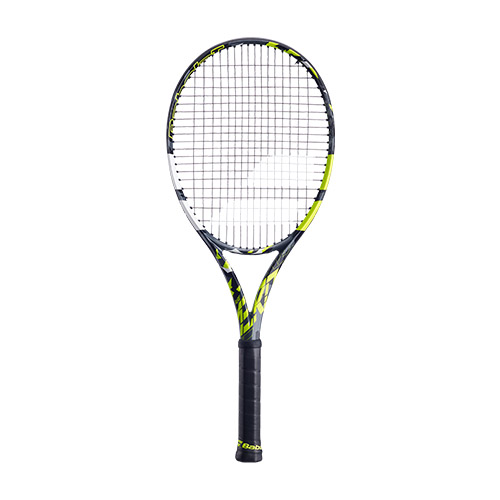 Babalot Pure Aero Unstrung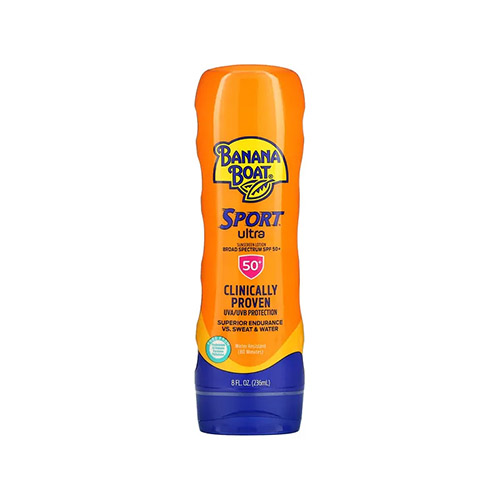 Banana Boat Sport Ultra Lotion 50+
Nutriburst Health & Vitality Gummies
SiS GO Isotonic Energy Gel Orange 60ml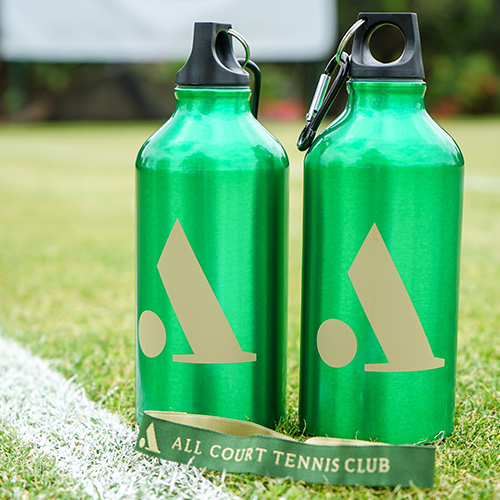 All Court Tennis Club Water Bottle, Available upon Request