EARN MONEY | MEET MENTORS | GET SPONSORS
THE TENNIS JOB YOU'VE BEEN LOOKING FOR
The All Court Tennis Club want you! If you're an energetic and enthusiastic tennis talent who has played at college level or above, join our global community of Hitters and start getting paid to play with our members. 
The All Court Tennis Club knows that funding a tennis career and travelling to tournaments is an expensive and time-consuming process. Let us help by rewarding you for your time and talent.
Guaranteed Earnings. Global Networks. A Supportive Tennis Community.
Meet our members
Our members are passionate amateur tennis players who love a racquets lifestyle. They live in major cities and travel for business or leisure. What don't they have that we provide? Access to exceptional players like you to hit with and improve their game.
Members of the All Court Tennis Club have exclusive access to clubs, courts, coaches, mentors, experiences and events that can help get you where you want to be – inside and outside of tennis. We're here to support you and make that happen.
BENEFITS OF BECOMING AN ACTC HITTER

EARN MONEY
Set your own rate and post your availability through our bespoke technology platform.

MEET MENTORS
Networking with our global community of members. They can guide you towards connections to help you on your journey, on and off the court.  

GET SPONSORS
Our partner, OpenSponsorship.com provide Hitters with a free consultation to help build a profile and gain sporting sponsorships.
Covered Costs
Support in covering tournament fees for Hitters who build up a strong profile and loyalty to the ACTC brand. 

Referral Scheme
Potential to earn commission by referring qualified Hitter friends.

Mental Coaching
Access to our in-house mental coaching expert who can provide pre-tournament tips and support for getting Hitters to the top of their game. 
HOW TO APPLY TO BECOME AN ACTC HITTER
Provide basic contact details below
Await an easy application form in your email inbox
Complete the application form detailing your current tennis qualification, and submit
Enjoy exclusive ACTC Hitter content in your inbox while we assess your application 
Should your application succeed, begin setting up your ACTC Hitter profile upon receipt of a unique link
What ELSE to look forward to if your application is accepted

Free for Early Birds
Our first 500 Hitters are onboarded for free.

Manage on the Go
Post your availability and set your own hourly rate for hitting sessions that entirely work around your schedule.

Charge Appropriately
You are in control of your hourly rate according to your experience level. Our support team is on hand to give you suggestions on what has worked before.

No Heavylifting
Head office will take care of all the complicated accounts stuff, all you have to do is update your profile and provide your payment details, so you can start making money.

Insurance Brokerage
Access to an insurance brokerage consultation on your current policy so that you can assess your best options.
OUR MOST SUCCESSFUL HITTERS…
Deliver a first class enjoyable hitting session to our members
 Embrace our fun-loving tennis community made up of interesting folks – you'll fit right in!
Inspire and energise our passionate amateur tennis players and provide a superior service during paid hitting sessions
Remain dependable in the hitting sessions they commit to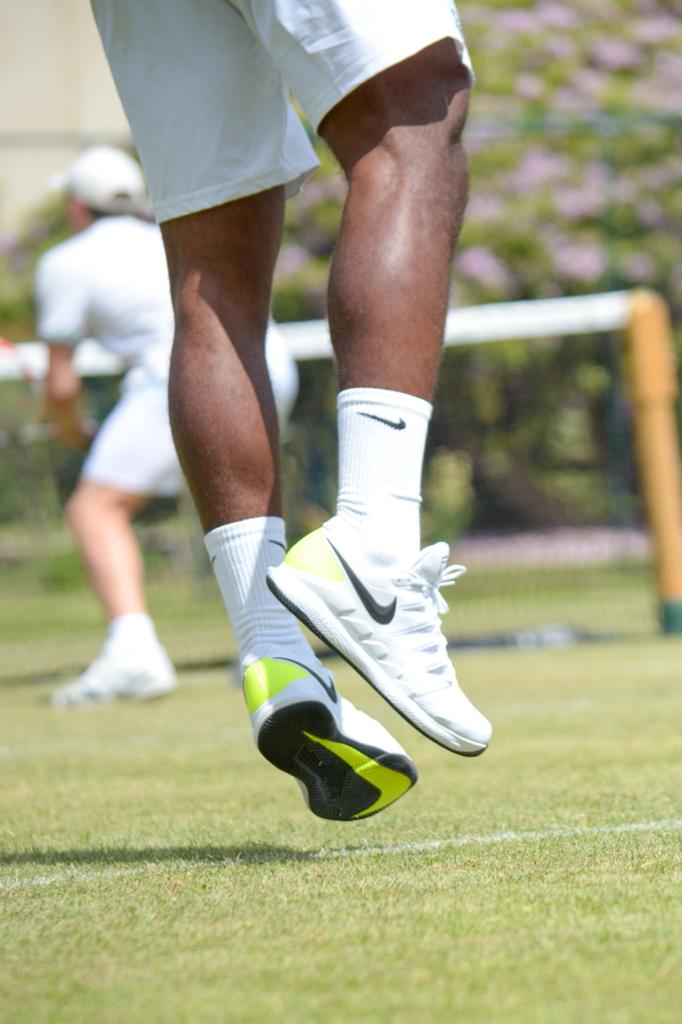 What cities can I hit in?
The All Court Tennis Club is a rapidly growing global members club, meaning we are not limited to any cities.
What clubs can I hit in?
Our members have access to an impressive suite of private racquet clubs across the globe. You will also, in your capacity as an expert player, have access to courts to book hitting sessions. Just communicate your preferences ahead of the session to see what will work best. 
How much can I charge for my hitting sessions?
You are a premium service provider who can expect to charge premium rates. Our expert team of advisors can guide you towards the best option, but you are ultimately in control of pricing your service. 
When will your bespoke technology platform be launching?
Very soon! We will be contacting you as soon as your application is accepted to give you more details. 
Vicente Munoz, New York
Becoming a hitter at ACTC has been an entirely positive experience for me. Paying entry to ITF tournaments and funding my travel can be costly. Hitting with members in my free time has been a great way of increasing my income and funding my passion.
Antoine Benneteau, Paris
This is such a wonderful platform. I often find that amateurs in my club will be looking for hitting partners of my skill level. Getting paid for this is really helps formalise the demand.
Marcelo Pereira, São Paulo
Building connections is a huge reason why I joined the ACTC as a hitter. Getting the opportunity to broaden my network and mix with business savvy, experienced mentors is never something I have had access to. Their access to clubs, coaches and tournaments has been really helpful for my game progression.