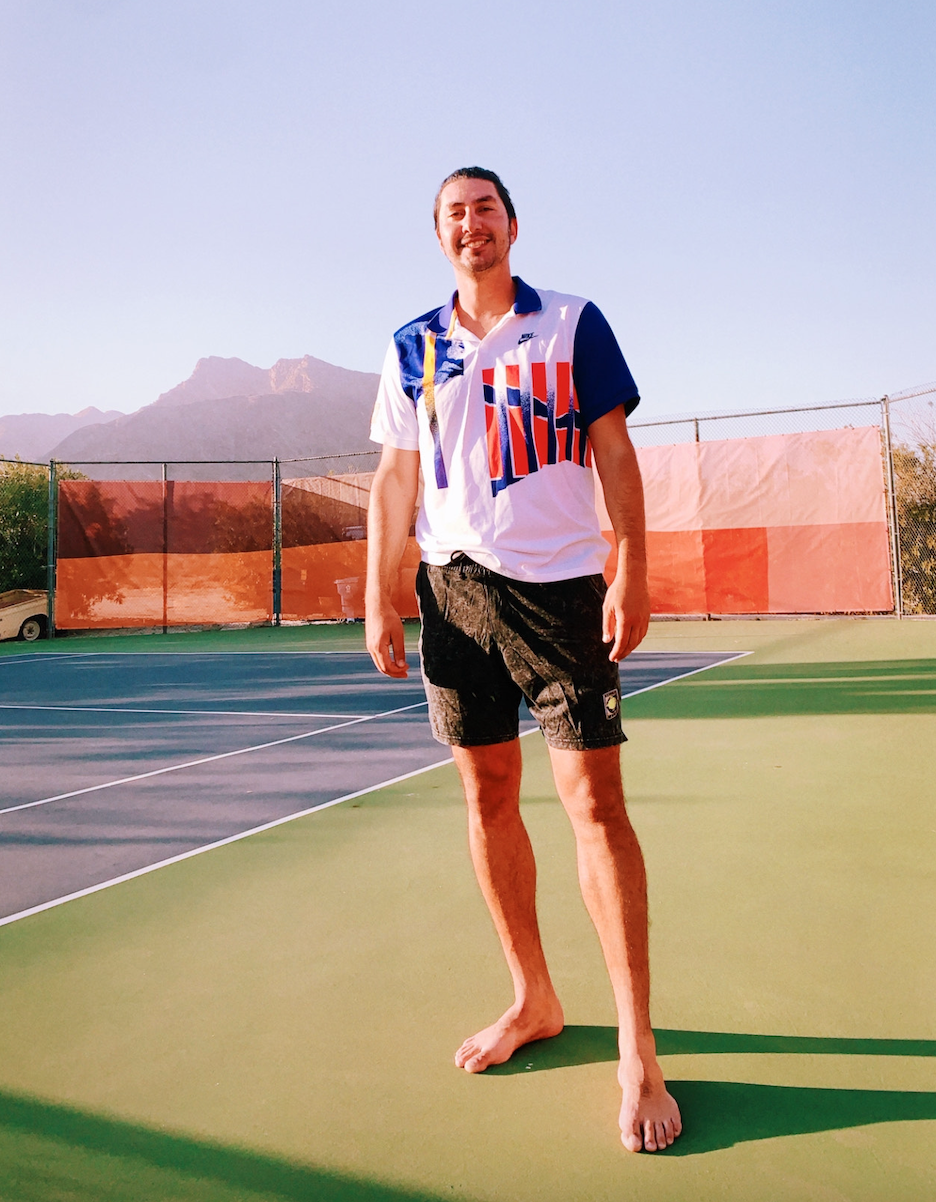 TRAIN & COMPETE NEW YORK
With top TENNIS coachES
A 90-minute heart-pounding cardio blitz: uncover game-changing strategies to dominate club matches.
Train & Compete New York is led by Farhad Roshanaie, a former #1 junior hometown title holder with an international ranking of #500. He recently achieved a remarkable #120 global ranking in the 35's category, defeating the world's #6 player. As a US Open Hitting Partner, he trained with Daria Kasatkina, a former #18 worldwide player. Additionally, Farhad, was recognised as the 2019 USPTA Coach of the Year, and has trained numerous coaches in partnership with USTA and USPTA.
Train & Compete is a high-intensity 90-minute training session that focuses on improving your game and winning more club matches. To ensure we deliver the highest level of training to our New York squad, Farhad, in collaboration with our New York Ambassador, Vicente Muñoz, curates each Train & Compete session through a bible of ATP and WTA training techniques along with their own expert coaching knowledge.  
Enter at Security Gate 3, near Fitzgerald Gym
*Train & Compete New York caters to intermediate players (approx. USTA level 3.0 – 4.0)
SWEAT IT OUT FOR
90-MINUTES
UNIQUE
ATP & WTA
TRAINING STYLES
My Train & Competes are perfect for those looking for tennis lessons in New York City. The sessions are seasonal and rotate through different venues around the five New York boroughs. This offers me the chance to expand the network of players, based on the varying time schedules and location. A typical session with me has a balance of our signature drills and competitive play through point scenarios or games. 
We book the tennis courts in some of the top sports venues across the city and with the shortage of courts at the moment, this is a huge weight off the shoulders of my clients, they know where to come if they want to play, and they can always rely on a session with the All Court Tennis Club. 
Spots fill up quickly, secure yours now.