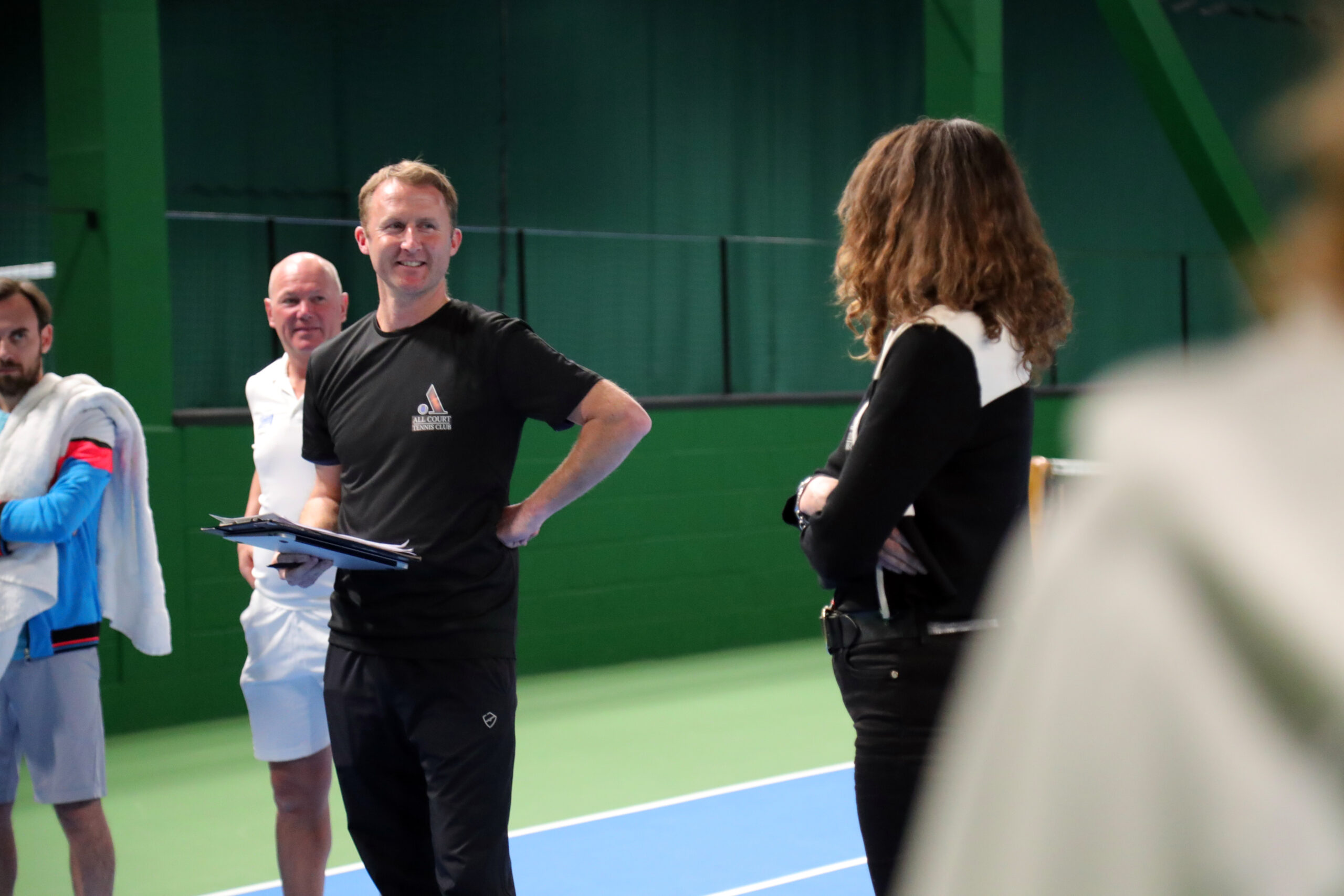 TRAIN & COMPETE LONDON
With top TENNIS coachES
A 90-minute heart-pounding cardio blitz: uncover game-changing strategies to dominate club matches.
Our top London tennis coaches Barry Fulcher, Anna Smith, Keelan Oakley and Angela P Wilson run a robust 90-minute skills and point winning tennis training for our members, giving them somewhere to socialise and improve their game while doing so. Each Train & Compete session is devised through a bible of ATP and WTA training styles, along with the expert knowledge of each of our coaches. 
20th december
National Tennis Centre, Priory Ln, London SW15 5JQ
with Anna Smith
7pm – 8:30pm
£35
SOLD OUT
*Train & Compete London caters to intermediate players (approx. USTA level 3.0 – 4.0) 
SWEAT IT OUT FOR
90-MINUTES
UNIQUE
ATP & WTA
TRAINING STYLES
A word from HEAD COACH BARRY
Train & Compete sessions present the tennis community of London with the ideal opportunity to join a group of like-minded, keen amateur tennis players, who want to connect, network and improve their singles and doubles game along with our team of expert coaches.
Its been great to see the positive response from the London tennis community, as new members become aware of these unique monthly sessions.