Long Live the Passion, a project born out of São Paulo, Brazil has brought the concept of sustainability into the main arena by developing a range of jewellery and accessories that creates a way for tennis fans to get closer to their heroes. An estimated 6,000 tennis rackets are restrung at each Grand Slam event and now Long Live the Passion is driving a successful business idea into a cause that makes good use of that previously discarded waste. All Court Tennis Club spoke to Long Live the Passion's Founder, Peter Ting, about his business venture.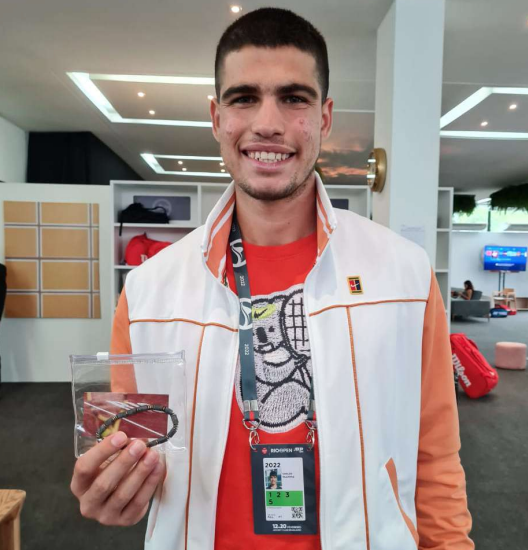 How did Long Live the Passion start?
We started in 2016 when Rio hosted the Olympics. We came up with the idea of taking used strings, melting them down and turning them into bracelets, necklaces, and all sorts of things. We realised that so many rackets were being re-strung on a daily basis, and none of them were being recycled. With that in mind, we launched Long Live the Passion.
Tell us about the other products that Long Live the Passion produce.
We made tennis court key rings from recycled bottle tops at the Rio Open event and also some displays using a mixture of different strings that are chopped up and made into a marble effect. These can display balls and trophies and also act as a great souvenir if you visit the Rio Open. It's like taking a piece of the event home with you! We have also produced drink coasters and spinning tops for kids to play with, so there is a lot we can do with old tennis strings.
How has your partnership with Rio Open ATP 500 event developed?
We have been working with the Rio Open organisers since 2020. We recycle all the tennis strings and bottle caps, all the plastics they use, but we focus mainly on the strings. The players seem to enjoy our products and they have started taking some away with them, which has been great to see. We put some bracelets in the players' lounge at the Rio Open and it was great to see how much they loved them. We also gave the players a voucher to buy our products and lots of them were used.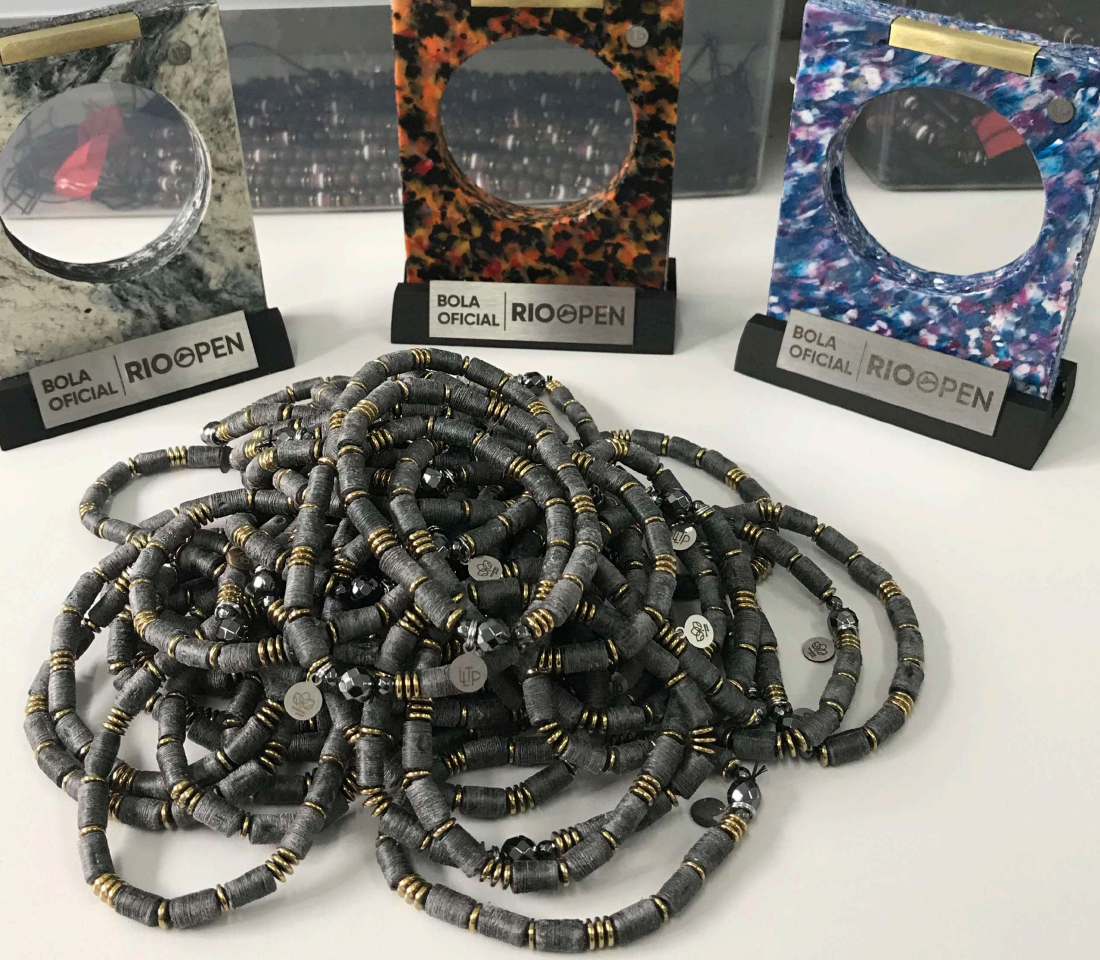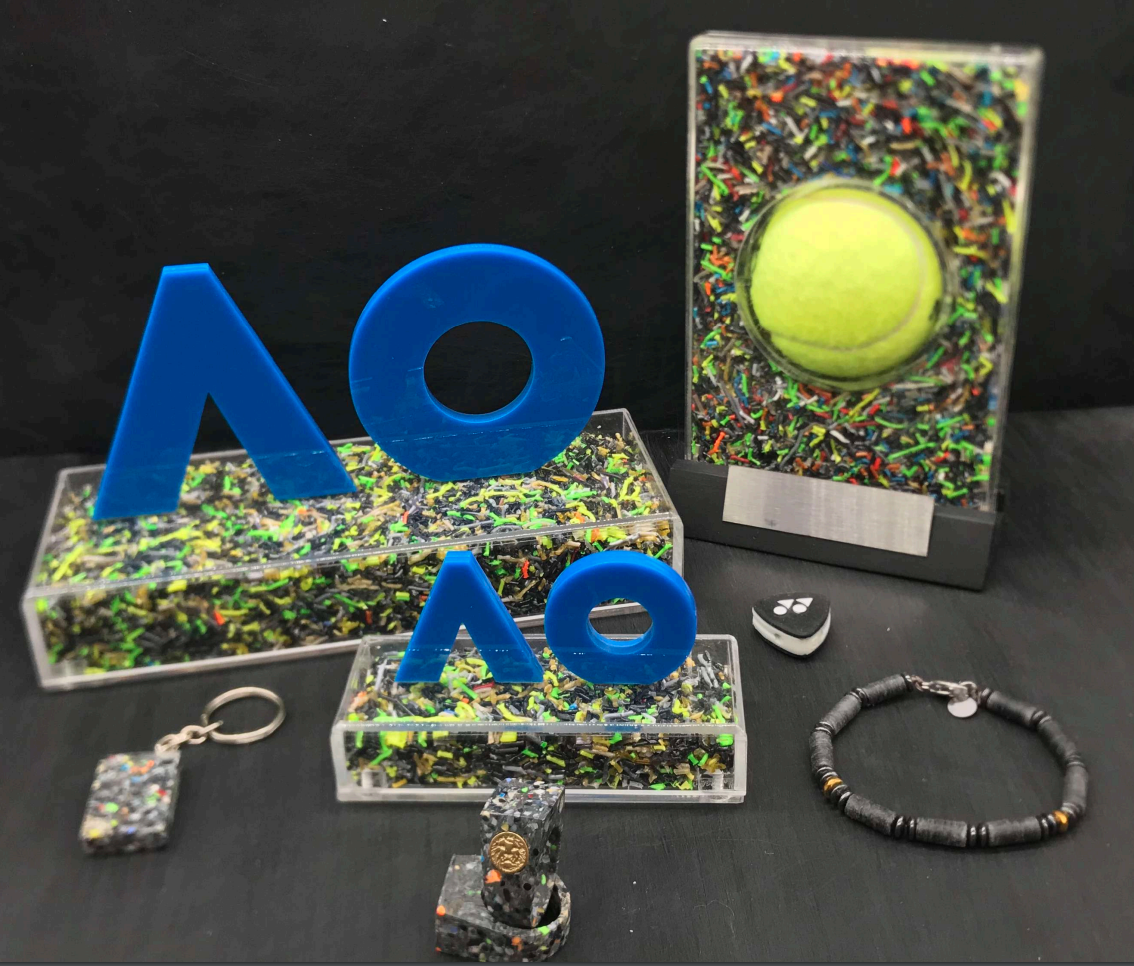 Who will your products appeal to?
Hopefully everyone! We are giving tennis fans a chance to own something that once belonged to their hero. To have a bracelet from the strings of Rafael Nadal's racket is special if you are a fan. Also, tennis fans who are passionate about sustainability will want to embrace what we are doing.  Hopefully tournament organisers begin to notice us more and more and Long Live the Passion continues being shown at new tournaments all over the world.
Have you got your sights set on bringing Long Live the Passion to the Grand Slams?
Of course. At the Grand Slams, about 6,000 tennis rackets are strung and you have hundreds done at tournaments around the world every day. This means there are a lot of strings being taken out of rackets and nothing is happening with them. There should be a way to make something good from this and hopefully our idea can be taken to a bigger audience.
How big an impact can this project have on making tennis more sustainable?
There are so many strings being discarded around the world on a daily basis and we want to tackle this problem. We have spoken to the French Tennis Federation, Tennis Australia and the USTA and they are all interested in working with us. We want to give some profits from this project back to tennis to promote the game. It's exciting to see where this can go in the next few years.
 Check out the products being made by Long Live the Passion HERE