But what about tennis? The tennis scene in New York is one of the strongest in the United States. The city has some of the world's best players and has been the site of many major tournaments and championships, the big one being one of the four only grand slams each year, the US Open. The New York area is also home to several professional tennis academies that provide world-class instruction to aspiring players.
*According to the USTA: U.S. tennis participation grew by 1 million players in 2022 with more than 23.6 million playing the sport – the third consecutive year that the sport has seen an increase.
So, where do all of the New Yorkers among those statistics go for their hitting sessions?
Source: https://www.usta.com/en/home.html
Something for Everyone
Public Courts
Multiple
Many public and private courts can be found throughout the city, making it a very popular and accessible recreational activity for New Yorkers, with many parks offering courts for public play.
Our City Chapter Ambassador for New York, Vicente Muñoz' recommends the public courts at Fort Greene Park and Central Park for any All Courters craving a day out on a hard surface.
The City require players to hold a permit for play on public courts, with their own 'tennis season' running annually from the first Saturday in April to the Sunday prior to Thanksgiving. Permits for adults ages 18 to 61 cost $100.
A Happy Medium
Match Point
Coney Island, Mill Basin & Bensonhurst
Match Point Tennis in New York is a world-class tennis facility with three locations around the city: Coney Island, Mill Basin and Bensonhurst. Offering a total of 18 courts city-wide, the club provides year-round tennis instruction for all ages and skill levels. It also features a variety of leagues, tournaments, and special events. The centre also offers clubhouse amenities such as a café, lounge, and locker rooms.
Access to Match Point courts will cost you around $70 monthly.
Train & Compete
All Court Tennis Club
Vicente regularly hosts Play & Watch sessions by the All Court Tennis Club on a selection of state-of-the-art courts across the city. At Vicente's New York Train & Compete sessions, players are put through their paces for an action packed 90-minutes – in a masterclass that values improving performance and competing hard for every point.
Train & Compete sessions take into account different skill levels of the participants and act as a unique and exciting way to participate in city tennis.
To book a Train & Compete session with us in New York, or for any one of our other city chapters in cities across the globe, simply click here.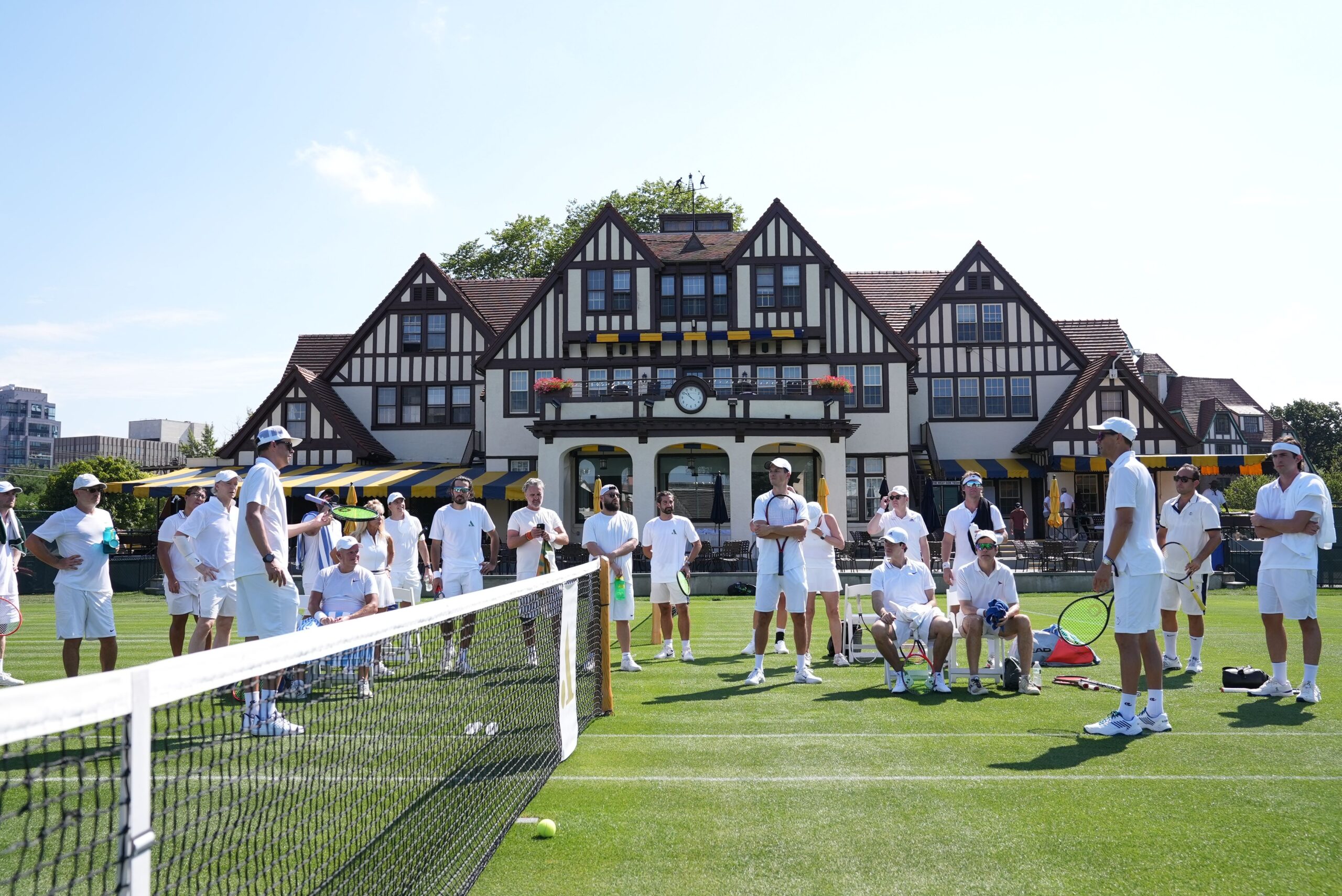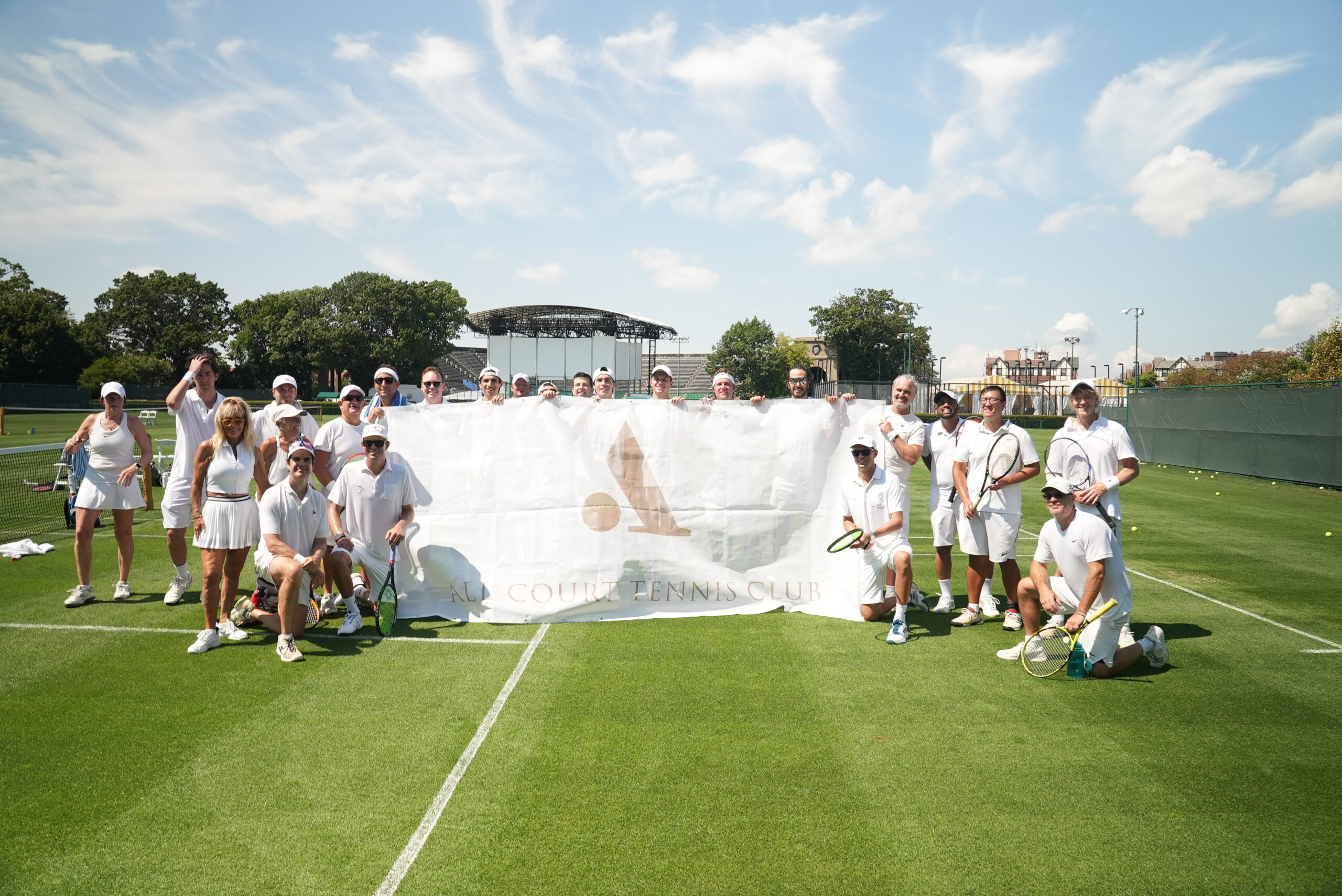 New York's Favourite (Tennis-Playing) Son
Although born in Germany, John McEnroe is of course a genuine New Yorker; raised in the city and honing his volleys in its' urban settings, 'Johnny Mac' even won seven grand slams.  In September 2010, McEnroe, in partnership with SPORTIME Clubs, launched the John McEnroe Tennis Academy at the Sportime's venue on Randall's Island in Manhattan. The Sportime's venue has various categories of paid membership and 'sports' 20 tennis courts (10 indoor/outdoor Har-Tru clay, 5 indoor and 5 indoor/outdoor hard court).
As the centre is a NYC Parks concession, 50% of available courts (i.e. 10 courts when all are up and running normally) are available to NYC Parks Tennis Permit holders in the same manner as NY public courts.  
The Top 1%
West Side Tennis Club
Forest Hills
The West Side Tennis Club in Forest Hills, New York is without a doubt the most historic and iconic showcase for tennis. The historic stadium hosted the US Open for 60 years before moving to the National Tennis Centre in 1978. The club's 14,000 seat Forest Hills Stadium is also one of New York's premier venues for concerts and entertainment.
Just a short 15 minute drive from Manhattan, the lush green space is sacred amongst the hustle and bustle of the rest of the city. Boasting an impressive pool, restaurant and pro-shop alongside its 40 courts on five different surfaces, it's no wonder why it's a firm favourite amongst New York's wealthier tennis fanatics.
Initiation fee is said to range between $5,000 and $10,000 depending on membership package, followed by an estimated $11,000 annually in membership fees.
A venue most tennis lovers could only dream of playing, right? Not if you're in with the All Court Tennis Club. Our members have the opportunity annually to enjoy a weekend of Play & Watch at the prestigious club during the first week of the US Open. Our inaugural event in 2022 saw masterclasses hosted on the club's stunning grass courts by the legendary Bryan brothers, with gear kindly gifted to players by iconic athleticwear brand – Reigning Champ – and wellness supplements by Nutriburst and Halo Hydration. Members then take to the Billy Jean King National Tennis Centre to watch the ATP and WTA pros battle it out on court for an all immersive weekend of tennis.
You can reserve a spot for that very same opportunity this year by getting in touch with our events team by clicking here.