Frederico, it is lovely to sit down with you off the court. Please tell us a little bit about who you are and how you ended up in Miami, the Magic City.
Yes, It is great to chat. I am not sure where the time has gone but I have been in Miami for just over 12 years. I am originally from Portugal but studied my masters in sports management at Eastern Kentucky University. After graduating, I knew I wanted to move to Florida, the undisputed capital in the world of tennis. I still play for my alma-mater, EKU, and also worked as a division-one tennis coach during my studies. 
How have the last 12 years shaped your tennis career?
I began my coaching in Bradenton where I was lucky to join the team of expert coaches at IMG Academy which was founded by the legendary Nick Bollettieri. Many will recognise the name as the tennis coach responsible for training the likes of Andre Agassi, Serena Williams, Maria Sharapova and Boris Becker. After that, I joined the Ritz Carlton in Key Biscayne. Without a doubt, my proudest achievement is becoming the Director of Crandon Park Tennis Centre, the home of the Miami Open.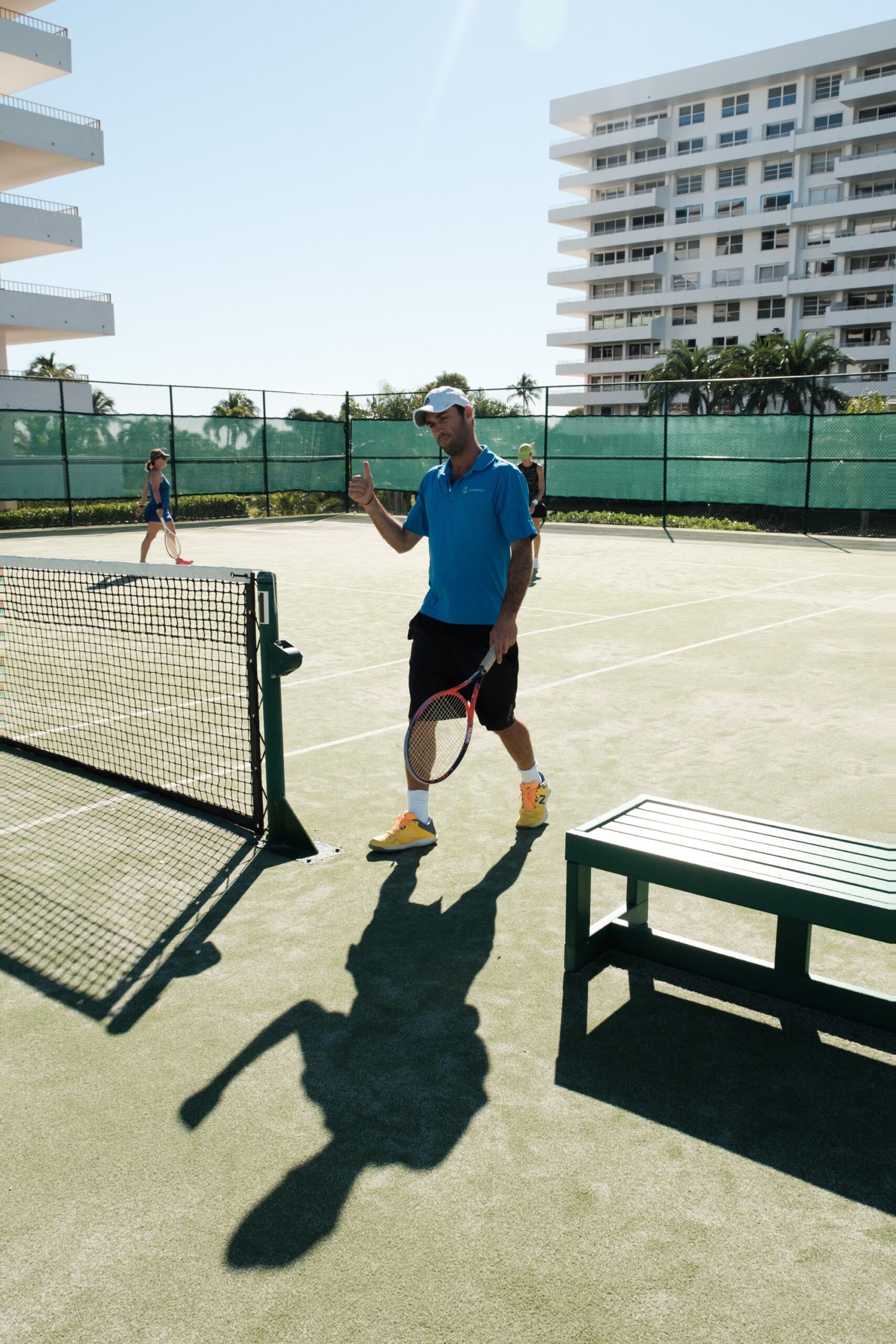 What makes Train & Compete unique and what does it bring to the tennis scene in Miami?
My favourite thing about Train & Compete is the way it brings my clients together.
I love it when members from other city chapters come to my Miami sessions. The Train & Compete product is a consistent one; a training session where members know what to expect, no matter the city. If they're craving a workout and some hitting time on court, they know where to come.
I also love how demanding the 90-minute sessions are, tennis is a focus yes, but it's a really great form of exercise and my clients always comment on how great they feel afterwards. The standard of tennis never fails to surprise me, All Court Tennis Club members know their stuff! I always find a way to push my clients outside of their comfort zone to ensure everyone gets maximum benefit from the session.
You're a well-established Miami local now, other than a session on court with you, what can you recommend to someone visiting the city?
My favourite thing about Miami is its love for sports and music. The diversity of cultures here is amazing and of course, you can't beat the warm weather all year around. When I'm not working, you can usually find me at Lagniappe House. It is one of the best spots in the city, it has a really nice low key vibe and they do the best food and wine. They also have live music every night of the week, you really can't go wrong!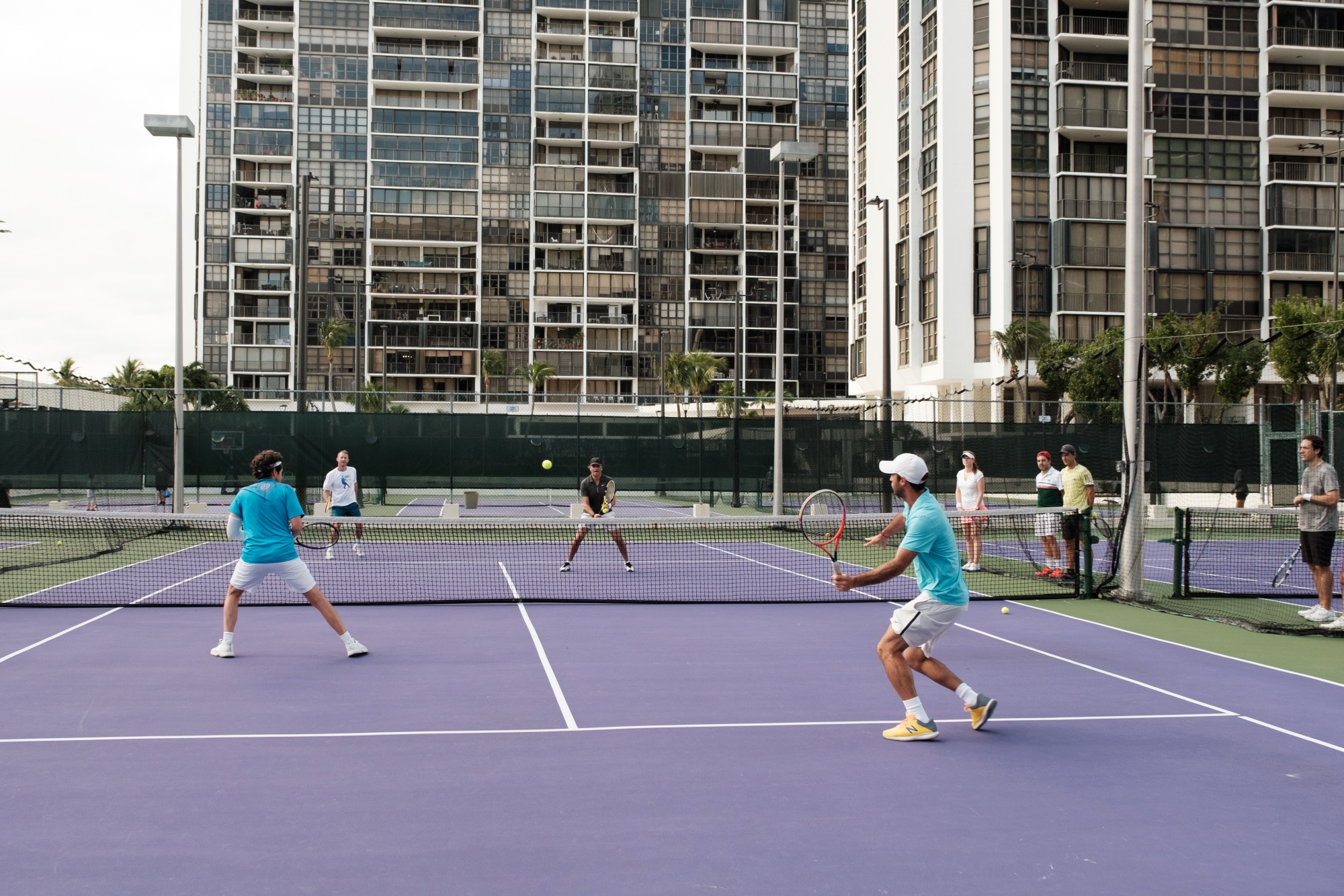 How can people book one of your upcoming Train & Compete sessions?
I always ask that you sign up to become a member with the All Court Tennis Club before coming along to one of my sessions. For now, membership is free and includes access to some of the most exclusive tennis clubs around the world. You'll also be the first to hear about their Play & Watch events, Tournaments, Train & Competes, members socials and so much more.
I host one mens session and one ladies session per month, however, I regularly put on mixed events too, so keep an eye out for more announcements on that!
Once you've signed up as a member, check out the Train & Compete page to book your slot.